Interviewed in local newspaper
(Original post created: 2019-11-07 17:59:40)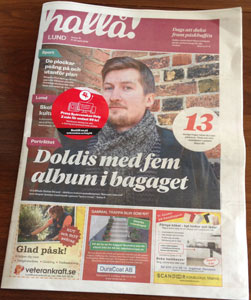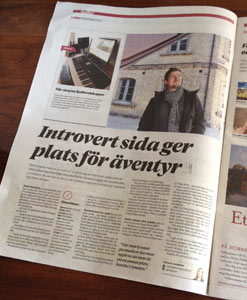 Nice feature and interview with Stefan Strand in "Tidningen Hallå! Lund" published in April 2019, distributed to over 52000 households.
Leave your comment
Comments section is closed for now, due to too much spam.
Latest music releases
My music spans from club genres like progressive house and deep trance, to ambient space music and chillout music for inner journeys. I have released music under the following pseudonyms:
Monodrive
Sublunar
Section 9
Between Interval
Halftone
Feel free to browse my discography, where you can listen to lots of previews of my music. I also have a separate site for my ambient space music project over at betweeninterval.com.